Pupil Parliament
Pupils are encouraged and facilitated to contribute positively to the life of the school through the Pupil Parliament, pupil focus groups and online surveys. The Pupil Parliament is an elected body of pupils whose purpose is to represent their year group and to be a forum for active and constructive pupil input into the daily life of the school community.
The purpose of the Pupil Parliament is:
To develop positive attitudes and relationships throughout the whole school

To improve school morale

To provide a forum for student expression

To facilitate pupil input into the whole school decision making policy
Objectives of the Pupil Parliament are to:
Provide a democratic forum in which students can address school related issues, which affect them

Maintain open communication between students and school staff
Structure
The student body is led by Mrs Atkins and the Head Boy and Head Girl.
Following elections, every year, 2 ministers are elected from each year group. The ministers attend monthly meetings. The ministers role is to represent their year group and take part in the decision making process in school. They then feedback to the year group.
Function
The Pupil Parliament regularly meet with members of the Senior Leadership Team (SLT), including Mr Flack, the Head Teacher, to ensure they are involved in all elements of school life from the canteen to recruitment.
A chair person and vice chair person set an agenda alongside the Mrs Atkins and are responsible for the momentum of the meetings. They focus on four key issues:
Pupil welfare

School environment

Opportunities/experiences

Consultations
Minutes are taken during every meeting and will be posted on the school website. Issues that arise are discussed and feedback is provided to the council.
The Pupil Parliament is frequently asked by the Head Teacher, Teachers and other agencies, to participate in consultations.
Pupil Focus Group Surveys
As part of the school's cycle of self-evaluation and drive for continuous improvement, pupils are invited to give their views on a range of issues including teaching and learning, assessment, school ethos and pastoral care. Pupils' views inform the School Development Plan.
Ministers and Subject Leads
As part of the schools continuous curriculum development each subject in school has a Teacher/s lead and a Pupil Parliament Representative. This allows each subject lead to have direct access to gaining pupil voice of curriculum content.
The Ministers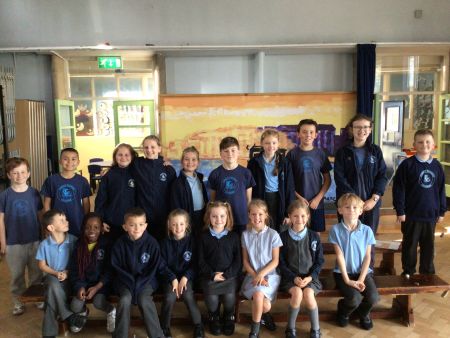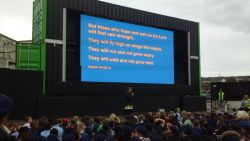 A beautiful message of hope was shared by both Bishop Rose and Mrs Swansbury at our...
Christ Church CEP Academy, Brockman Road,
Folkestone, Kent, CT20 1DJ Telephone: 01303 253645