RE Christmas Stimulus for whole school P4C enquiries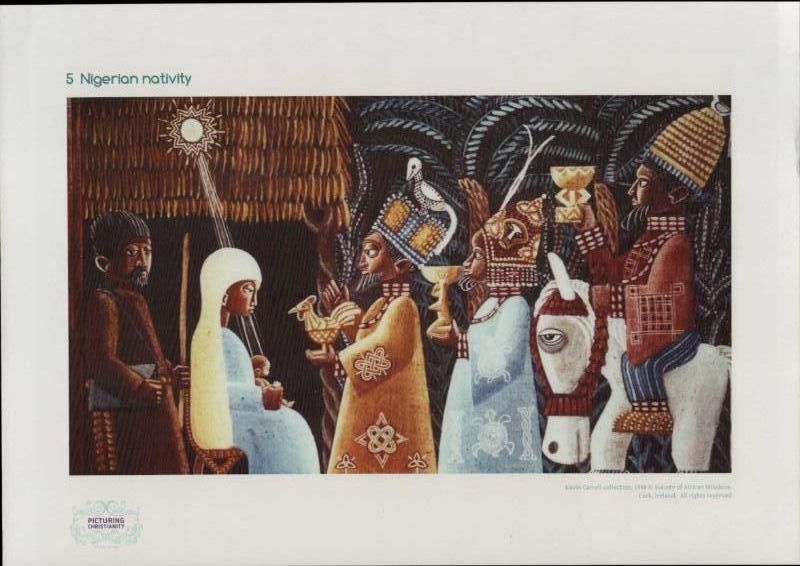 P4C - Philosophy for children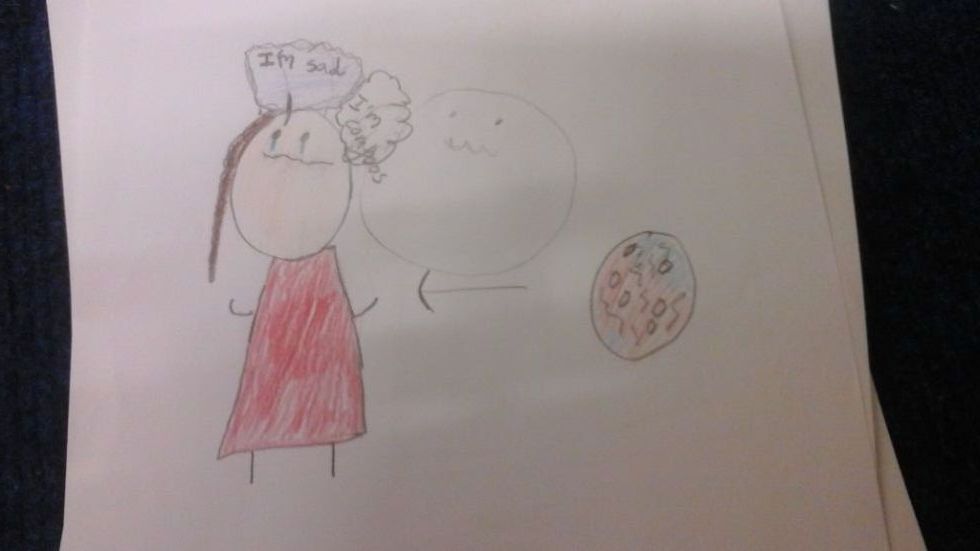 Pictures of a worry
Pictures of a worry
Pictures of a worry
Pictures of a worry
Pictures of a worry
Pictures of a worry
Pictures of a worry
Pictures of a worry
Pictures of a worry
Pictures of a worry
Pictures of a worry
Pictures of a worry
Pictures of a worry
Pictures of a worry
Pictures of a worry
Pictures of a worry
Pictures of a worry
Pictures of a worry
Pictures of a worry
At Christ Church CEP Academy, we use the P4C approach to teaching and learning, to nurture our children to become caring, critical and creative thinkers and to take responsibility for their own learning in a compassionate and collaborative way.
P4C complements our Christian ethos and values, which are at the heart of our school community, thus enabling children to flourish as philosophers, encouraging them to have an enquiring mind in all that they do, whilst being mindful and respectful of differing opinions and beliefs. Our aim is to inspire the children to question and appreciate the world in which they live and grow and to facilitate the development of each child to become thoughtful, more reflective, more considerate and more reasonable individuals.
We use our own Christ Church Experience curriculum to facilitate enquires in subjects such as Prosper, Literacy and RE. P4C is taught in all year groups and we also have weekly thinking questions, in which the whole school takes part in. We also encourage children to reflect daily on their own actions through our daily worship, mediation, quite areas and Reflection.
Our whole school approach is recognised nationally through SAPERE, the educational charity responsible for the development of P4C in the UK. We have achieved the Silver Award standard and are currently working towards the Gold Award standard. If you would like more information please follow the link below:
Great links for P4C information and resources: https://www.sapere.org.uk/ http://www.philosophy4children.co.uk/home/p4c/
The weekly question
Can we still show acts of kindness to our friends when we cannot meet them?
Dylan - 12th Jan 2021
Yes because I want to be kind to my friends.
Poppy - 12th Jan 2021
Yes because you can message them when you miss them.
Emre - 12th Jan 2021
Yes because we can call them.
Myla - 12th Jan 2021
Yes because you want to be kind and have lots of friends.
Mrs Bartlett and Miss Attoe - 12th Jan 2021
Matilda 3LL- You could buy them a present and wrap it up in lovely paper and drop it off on their doorstep.

Bobby 3LL- You could do a fun activity with them on facetime.

Bethany 3CA- You can facetime them with an angel emoji and this could represent God blessing them.
Paloma (Stingrays) - 12th Jan 2021
Yes because you can call them on the phone or send them a nice card.
Ellie-Mae Fisher - 12th Jan 2021
We can show acts of kindness to our friends when we cannot meet them by making them cards and video/zoom calling them.
Macie 3LL - 12th Jan 2021
We could do a painting for them and send it to them. And we can speak to them on the phone to make sure they are ok :)
Matilda Jenkins - 13th Dec 2020
Somebody that sticks up for you and that you want to stick up for,
Sealions - 11th Dec 2020
What makes a good friend?
Someone who behaves friendly- R
Someone who doesn't bully others- D
A good friend helps people- A
Helping people up when they fall over- S

Dolphins - 7th Dec 2020
What makes a good friend?
A: Sharing toys and playing. This point was agreed by S, because you are having fun.
V: When you do something wrong, you can say sorry and make up.
A: When a friend falls over we help them.
N: When a friend can't read we can help them, by helping them to sound out.
Mrs Renard - 6th Dec 2020
This weeks questions:
What makes a good friend?
I look forward to reading your comments!
5K - 6th Dec 2020
How should you celebrate something important?
Faith, Antonyo: invite your family and celebrate with them Ramsey: be respectful towards the person who is celebrating for example their birthday Delilah, Lorelai: prepare a special meal; make favourite food Madison: organise a party Julien: Get treats Ada: decorate the room Michael: give them a gift Leah: celebrate their success by being excited and happy for them
4LL - 30th Nov 2020
Elanor-You could give them a surprise.
Samuel-You can throw a party. You can have up to 6 people.
Imogen-You can have a fun picnic with your family members.
Grace-You can be happy and make people around you raise a smile.
Inigo-You could spoil your diet with an occasional treat. I said this because I'm hungry!
Callum-You can treat a special pet.
Rida-You can be kind to someone and cheer them up.
Maja-You can catch up with someone after a long time.

5K - 27th Nov 2020
Should we always have hope?
Ruben: Yes, we should always hope for better things that might happen in our lives.
Lorelai: No, because people might sometimes hope for bad things. E.g. Someone might hope that others get hurt.
Jack: Yes, imagine it's Christmas and you hope for a nice present.
Ada: Yes, your family member may be very sick and you hope for them to get better.
Esmer: Sometimes, because people hope for bad things; they not always hope for good things
Ossian: no, if you don't expect (hope) much you then won't be disappointed.
Stingrays - 27th Nov 2020
Our questions to God about hope:
Why is hope important to us?
What is hope to us?
Do you have to show hopefulness to everyone?
Why did you have to sacrifice yourself to give us hope?
Is your cross a sign of hope?
What can you do with hope?
Are we ever going to get a sign of hope during covid?
What does hope look like?

Sealions - 25th Nov 2020
Should we always have hope?
No- because sometimes if you really wanted something and you don't get it you will be really angry AD
Yes- because if we don't then we cannot hope for the things that are coming- SR
Yes- If you would like people to do the right thing e.g. keep the planet tidy- then you have to wish/hope that they will do that in the future-OD
Yes- because if you are being bullied you hope it will stop- KA

Jeremy Reynolds - 25th Nov 2020
Absolutely - I think we should always have hope, both because it can make or keep us positive and optimistic about things ahead, which in itself may lead to bad things not happening; also, the future is not always clear or definite and things may not turn out as we expect!
Do you agree? What examples can you think of?
Mrs Renard - 21st Nov 2020
Our question for the week beginning 23/11/2020
Should we always have hope?
Sealions - 18th Nov 2020
Should we every feel sorry for the bully?
Yes but ONLY if they say sorry-Ari
No I disagree because even if they say sorry they might not mean it and play a trick on you when you don't expect it-Ava.
Yes we should forgive because the bully might feel sad inside themselves-Dylan
4LL - 17th Nov 2020
Denisa-I wouldn't because they've hurt people

Elanor-Yes and No. No because you might have been bullied by that particular person. Yes because you want to help them.

Everett-You should because there could be an explanation as to why they're bullied. They may have been bullied in the past.

Grace-Yes because you don't know what kind of time they're having at home. Bullying may be how they react to it.

Luca-Because I know what it feels like to be bullied. Bullies have usually had a hard time in life.

Wendy-They may need friends and feel really lonely. They may carry on doing it.
4CC - 16th Nov 2020
Our class discussed our thinking question - Should we ever feel sorry for the bully?
We came to the conclusion that as good citizens, we should help those who need help and that includes bullies. Most bullies are only bullies because they are sad..
Stingrays - 16th Nov 2020
The bully might be hurting too. (Matas)
I agree with Matas because they may be trying to be good but finding it difficult. (Millie)
I disagree with Matas beacuse the bully is being mean. (Rayan)
I agree with Rayan because they had been hurting you, you shouldn't forgive them, even if they say sorry. (Junior)
Mrs Renard - 16th Nov 2020
Our thinking question this week for Anti - Bullying week is:
Should we ever feel sorry for the bully?
Mr Flack - 15th Nov 2020
Worries are something you can't see. For me, they are a series of cobwebs in your mind and you are trying to clear them - one at a time.
Bethany Jenkins - 11th Nov 2020
Worries look like a piece of your brain because worries are only in your brain, in your memory and memories can be happy or sad
5K - 9th Nov 2020
What do worries look like?
Tears running down your cheeks (Logan)
a frown on a face (Delilah)
shivering, trembling (Kayden)
lack of happiness (Leah)
a dark cloud in your head
Mrs Renard - 9th Nov 2020
Our thinking question this week to tie in with the NSPCC campaign
Speak out Stay safe is

What do worries look like?
3LL - 8th Nov 2020
When should we remember? Many of the children thought we should rememeber what out parents say to us. To keep us safe.
Sharks Class - 6th Nov 2020
We thought about 'When should we remember?' The children were quick to make the link to poppies. They realised that sacrifices had been made and one child touchingly said that each poppy represents just one of the soldiers who have died. Makes you think doesn't it!
Stingrays - 6th Nov 2020
1. At Easter, when Jesus died because he sacrificed himself.
2. Milestones in our lives
3. When soldiers sacrificed their lives for us so we could live in peace.
Thinking Question w/b 02/11 - 2nd Nov 2020
When should we remember?
Mr Flack - 22nd Oct 2020
I think the best thing you can ever say to someone is 'Thank you'. It shows you appreciate them or their actions.
Mrs Carvill - 22nd Oct 2020
After a great discussion, my class came up with several responses that we delved deeper into - thank you, I love you, I hope for you. Very in depth conversation was had. It is really quite a hard question to answer.
Mrs Renard - 21st Oct 2020
I think sometimes the best thing you can say to someone, is to sincerely ask them, how are they? Especially in these uncertain times, when we are finding life a struggle and a challenge.
Christ Church CEP Academy, Brockman Road,
Folkestone, Kent, CT20 1DJ Telephone: 01303 253645