P4C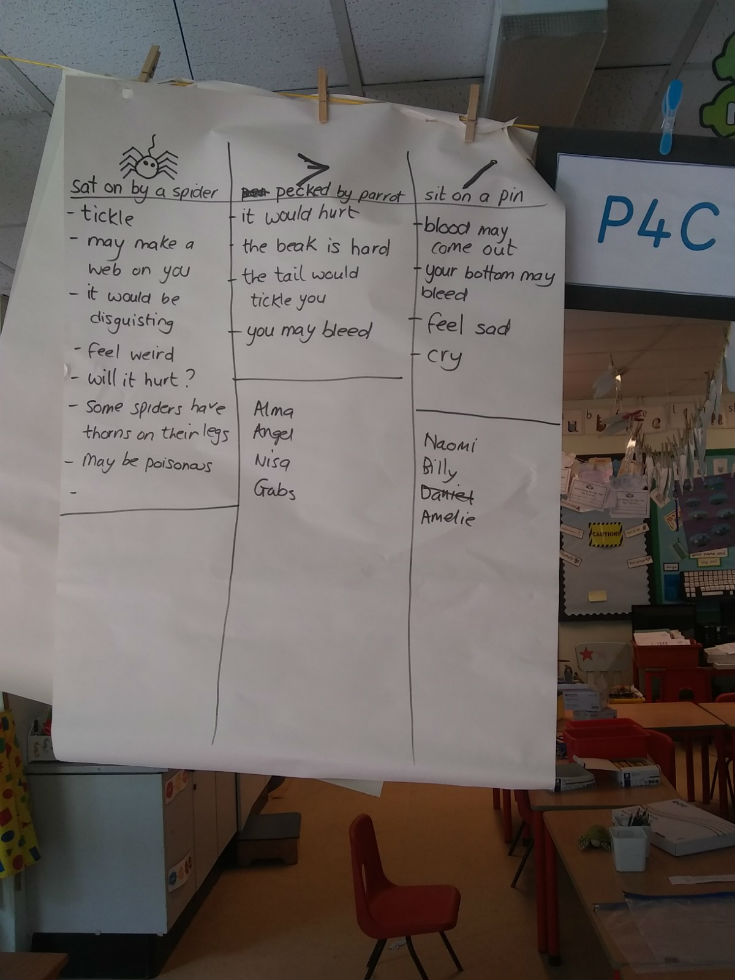 At Christ Church CEP Academy, we use the P4C approach to teaching and learning, to nurture our children to become caring, critical and creative thinkers and to take responsibility for their own learning in a compassionate and collaborative way.
P4C complements our Christian ethos and values, which are at the heart of our school community, thus enabling children to flourish as philosophers, encouraging them to have an enquiring mind in all that they do, whilst being mindful and respectful of differing opinions and beliefs. Our aim is to inspire the children to question and appreciate the world in which they live and grow and to facilitate the development of each child to become thoughtful, more reflective, more considerate and more reasonable individuals.
We use our own Christ Church Experience curriculum to facilitate enquires in subjects such as Prosper, Literacy and RE. P4C is taught in all year groups and we also have termly P4C days, in which the whole school takes part in a P4C topic. We also encourage children to reflect daily on their own actions through our daily worship, mediation, quite areas and Reflection.
Our whole school approach is recognised nationally through SAPERE, the educational charity responsible for the development of P4C in the UK. We have achieved the Silver Award standard and are currently working towards the Gold Award standard. If you would like more information please follow the link below:
Great links for P4C information and resources: https://www.sapere.org.uk/ http://www.philosophy4children.co.uk/home/p4c/
What is the best thing you could ever say to someone?
Mr Flack - 22nd Oct 2020
I think the best thing you can ever say to someone is 'Thank you'. It shows you appreciate them or their actions.
Mrs Carvill - 22nd Oct 2020
After a great discussion, my class came up with several responses that we delved deeper into - thank you, I love you, I hope for you. Very in depth conversation was had. It is really quite a hard question to answer.
Mrs Renard - 21st Oct 2020
I think sometimes the best thing you can say to someone, is to sincerely ask them, how are they? Especially in these uncertain times, when we are finding life a struggle and a challenge.
Christ Church CEP Academy, Brockman Road,
Folkestone, Kent, CT20 1DJ Telephone: 01303 253645