Library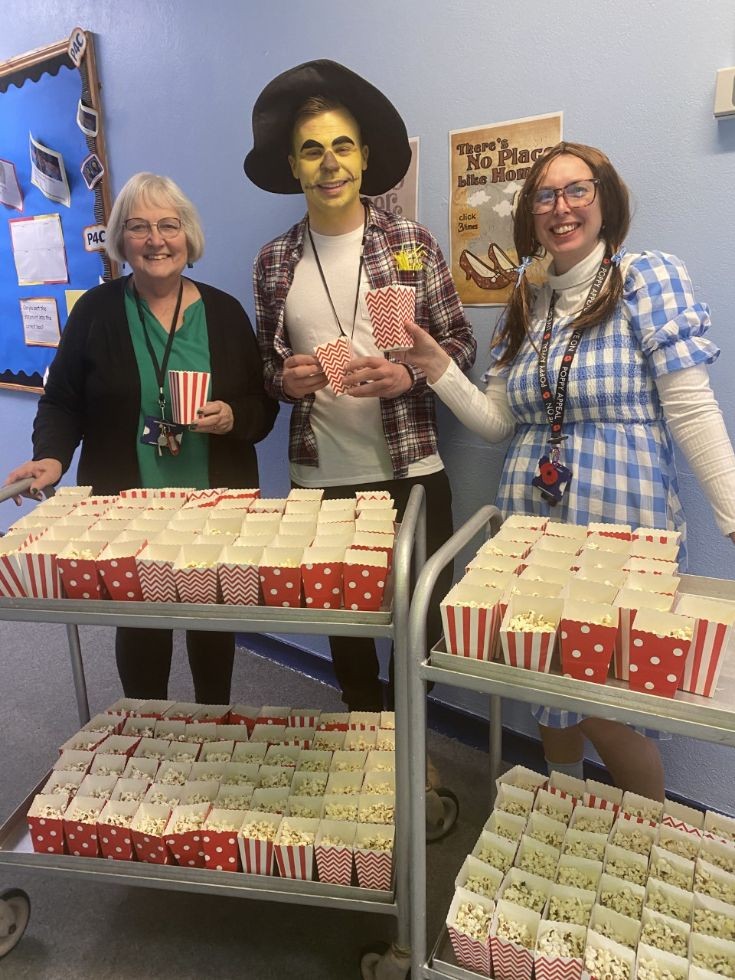 Welcome to Christ Church School Library!
Our school library is a warm inviting space that both children and staff enjoy using.
We have a quality collection of books for the children to choose from, including books for children whose first language may not be English.
The Library is accessible to all, with each class having their own timetabled session.
Our role is to help create confident, enthusiastic readers and engage children in life-long learning through books. This can be achieved in and out of school. PLEASE encourage your children to read on a regular basis or share a book at bedtime, bath time or any time!
📖📖📖📖📖📖📖📖📖📖📖📖📖📖📖📖📖📖📖📖📖📖📖📖📖📖📖📖📖📖📖📖📖📖
Meet an Author, workshops and book signing!
World Book day 2022
Wow we had an awesome, full packed world book day/week events!
On Wednesday 2nd March, we had local author Paul Robinson in for assemblies and writing workshops for years 4,5 and 6. After school Paul sold and signed his books for children.
Thursday was World book day and this year the theme was The Wizard of Oz. The whole school dressed up as a favourite character out of one of his books. We had scarecrow's, Lion's, Tin men, witches and lots of Dorothy's!
The whole school enjoyed a 'Wizard of Oz workshop with interactive performances, which was enjoyed by all. After school, we showed the film The Wizard of Oz and the children enjoyed watching it and eating popcorn!
Finally on Friday, we had Waterstones book shop join us in the school library and every child was given their free book token to spend on a book of their choice.
Every child went home with a brand new book- how cool is that 👍🏻
📖📖📖📖📖📖📖📖📖📖📖📖📖📖📖📖📖📖📖📖📖📖📖📖📖📖📖📖📖📖📖📖📖
Up coming events.....
Summer Reading Challenge 2022- The Gadgeteers
Out of 25 schools, we came 8th place! Well done all those that completed the challenge.
Remember "The more you read, the more you learn".
Mrs Tickner - Librarian
Story Time
Goldilocks and the three bears
Guess how much I love you
I wish that I had duck feet
The Boy, the Mole, the Fox and the Horse
The dinosaur that pooped a planet
The return of the Jabberwock
Christ Church CEP Academy, Brockman Road,
Folkestone, Kent, CT20 1DJ Telephone: 01303 253645