Mental Health and Wellbeing Support
Mental Health and Wellbeing Support
Kent Resilience Hub
Here is a link to the Kent Resilience Hub.
These short videos are a must watch for any parent in Kent to learn about how to support their child to be resilient and how to be a resilient parent themselves.
Mindfulness music
Daily Wellbeing Activities
Using a pinwheel for deep breathing
Crafting your own pinwheel is a great activity that links to the belly breathing activity from last week.
You can practice breathing out slowly or more quickly, using the speed of the pinwheel as a measure. You can then figure out which way works and feels best for you.
Today's activity is a Personal Fortune Teller. This is a great way for children to think about their personal qualities, positive traits and their own goals.
You can use the picture above for ideas of what to write in yours. Also, you may want to personalise it even more for your child and together you may think of some great ideas to write/draw in yours.
The fortune teller is split into four areas; Caring, Calm, Proud and Powerful. For each one you should think of two ideas to write/draw.
I have included a link to a youtube video below that shows you the steps to fold your own fortune teller.
60 Second Meditation
Here is a short 60 second guided meditation.
It works well with the belly breathing exercise uploaded earlier in the week.
Sword and Shield activity
This activity reminds us what can help when we feel under attack by our worries and fears.
The first part of the activity is to draw a sword. Now, make sure the sword is big because you are going to be writing and drawing inside of it.
Inside the sword you should write or draw your worries.
Now it's time for the shield. Again, draw a nice, big shield. Inside of this shield you should write or draw things that help you when you feel worried. They might be people you can talk to, activities that help you feel calm or positive affirmations about yourself.
This exercise helps us see the things in life that make us feel worried or anxious, and how we can 'defend' ourselves from letting these feelings take control.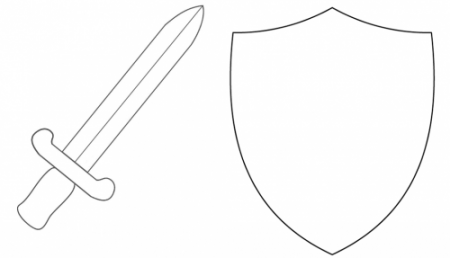 Three Senses Activity
When you tune into to your senses, you give your busy brain a much-needed break.
It's very hard to be frustrated or worried when your are focusing on your senses because you engaged in the now rather than the past or future.
This activity can be done anywhere, and can be really useful when you are feeling bored or frustrated.
To begin, tell your child that they can focus on their senses to calm their body and mind. That you will pay attention to sound, sight and touch to try this out.
Tell them to focus on their senses when you ask a question. You can talk about what they noticed when you're done, and they should try to be silent and pay attention during the activity. It's easier and more fun that way.
Next, take five slow breaths together and ask your child:
1. What are three things you can hear?
2. What are three things you can see?
3. What are three things you can feel?
Give them about 20-40 seconds per question.
When you are done, ask him what they noticed for each question.
Perhaps they heard a clock, saw a painting, and felt the chair under them and so on.
Ask how this activity made them feel.
Could they use this skill when they're bored or anxious? When might that be?
Belly Breathing with a Soft Toy
Belly breathing is a technique that helps us relax and feel calm. Just a few minutes each day can help reduce anxiety and re-energise you for the day.
A great way to practise belly breathing is if you go and find a soft toy.
With your soft toy lay down on the ground and place your toy on your tummy.
Slowly breathe in and imagine it travelling down through your chest and filling up your belly.
Hold it for a second or two, and then slowy breathe out.
This is where your soft toy can help show you if you are doing it correctly. When you breathe in your soft toy should be slowly rising, and every time you breathe out it should slowly go back down.
Do this five or six times to start with. You can then repeat this activity throughout the day as needed.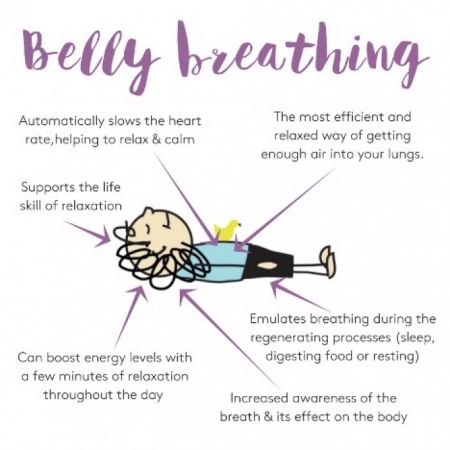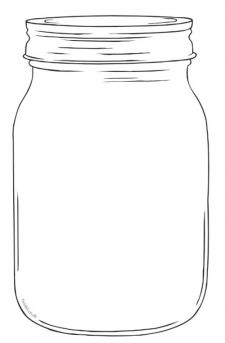 The Jar Activity
For this activity you can either draw a jar on a piece of paper, or find an empty one in your home to use.
What you have to do is fill the jar up with either words or drawings of things that make you laugh. You might not be able to fill it all in one go, but each day you might think of something else that makes you laugh and add it to the jar.
Over time you will have a jar full of laughter. So if you are feeling sad, you can look in your jar and find something that will make you laugh.
Christ Church CEP Academy, Brockman Road,
Folkestone, Kent, CT20 1DJ Telephone: 01303 253645